Christina Stonionis
MA Associate Broker, NH Realtor, PSA (pricing strategy advisor)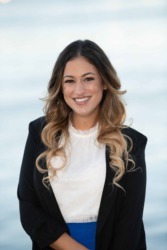 Licenses:
9575816, 070486
Broker Associate with Century 21 North East. Providing more than 40 offices and specializing in the Merrimack Valley, North of Boston, upper Cape Cod and southern New Hampshire. Licensed in MA and NH, I am committed to representing buyers and sellers in their real estate transactions. Exceptional service for homebuyers and sellers, investors and luxury/ distinct property owners and buyers. Certified PSA (Pricing Strategy Advisor), enabling strategical pricing on homes with exceptional skill and accuracy. Find your dream home with an agent who cares by Prioritizing YOUR Needs.

HOME BUYERS receive dependable service and constant assistance in the many facets of their transaction. Referrals are given for appropriate and necessary services to ensure a positive experience and proper expectations. I maintain a fluid and flexible schedule in order to accommodate busy buyers and sellers; and, I've established a network of various other professionals including contractors, attorneys, mortgage lenders, insurance providers and inspectors to offer clients as they are needed. Relocation services are also available! Mortgage assistance programs or down-payment assistance may be available to you, find out today!

HOMEOWNERS, when you list with me, my team and I take the utmost care in the management and coordination of your home sale. We implement the most effective marketing methods available today to ensure that your home is getting the right buyers attention. There are many online platforms available that few Realtors take full advantage of. Professional photography and floorplans are standard but drone images, virtual tours and staging are also available.

INVESTORS, to accomplish your goals in a timely manner I work diligently to identify your needs and assist in your endeavors closely. I utilize all available technology to simplify the process and accommodate a busy professional. I'm excited to see your project come to completion and participate every step of the way. If buying and holding property is your preference, I'm happy to help you analyze the numbers to make sure you're making a great investment. Ask me about available off-market properties!