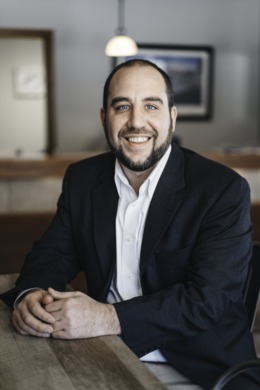 Meet Daniel Schmitt : A Real Estate Ace with a Passion for Family, Friends, and Sports
Turning Your Property Dreams into Reality with a Personal Touch
In the heart of Endicott, New York, resides a devoted family man, an avid sports enthusiast, and a real estate agent extraordinaire. With a career that kicked off in 2020, he has already accounted for over 50 properties sold with a total volume exceeding $8 million and counting. For Daniel, life revolves around the love he holds for his family, friends, and real estate. His genuine care and dedication to those close to him transcend into his real estate career, where clients often become friends. Growing up, Daniel was a true sports enthusiast, with baseball, basketball, and football being his childhood companions. In his 40s, he's traded in his cleats for a bowling ball, a pool cue, and the refreshing waters of a swimming pool. His commitment to sports reflects his unwavering determination to stay active, competitive, and keep the spirit of teamwork alive. What sets Daniel apart in the real estate realm is his devotion to unparalleled customer service. He knows that every property transaction is a deeply personal and significant event for his clients. With a blend of professionalism, empathy, and a keen understanding of the market, he guides his clients through their real estate journey, ensuring it's a smooth, positive experience.
Under Contract 204 Hannah St
Endicott, NY 13760
Under Contract 53 & 51 Mckinley Ave
Endicott, NY 13760