Deb Forte
LICENSED IN NH AND MA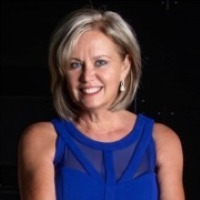 Knowledge of the market, honesty, great customer service, attention to detail, negotiating skills, and communication skills have led me to Top Producer for over a decade. You can expect all of these qualities from me whether you are buying or selling your home. I am an energetic enthusiastic agent with lots of patience who strives to provide superior service to all of my clients! My promise...
Testimonials
I have dealt with my broker before and wanted to deal only with her for the sale of my home. My house sold in record time, I could not be happier with the process! I recommend Deb Forte for any real estate transaction whether you're buying, selling or renting she's who you need on your side!
Mely Figueroa, left feedback on 6/18/2020
Deb is extremely knowledgeable, confident and most importantly, a great listener. She helped me through the process of purchasing my first home and first rental property. From my experience with Deb, I recognized her natural ability to understand her clients' needs and her dedication to prioritizing those. Through her guidance and honest input, Deb helped me make smart investment decisions for my future. What I admire most about Deb is her sincerity, efficiency and positive attitude, which made the process to closing easy and painless! I will most definitely choose Deb in all my future real estate endeavors and have already recommended her to family and friends.
Roya North Andover Ma, left feedback on 9/21/2019
Deb Forte was the best choice to list and sell our property. She was so professional and helpful with making the sale of our lake house go so smoothly! She found the greatest buyer for our home too. We previously had Deb find our daughter a home. She found a beautiful place for her she loves in the North Shore. We will continue to hire Deb with all our future Real Estate needs. Hire Deb Forte you won't be sorry! She was professional, ethical and quick to find the perfect buyer for our home. Love Century 21 North East! A great experience!
Loretta Big Island Pond Waterfront, left feedback on 8/18/2019
More Testimonials