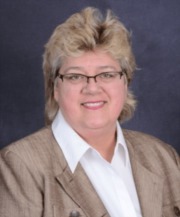 Donna Perry boasts an impressive career spanning almost two decades within the dynamic realm of real estate. Her dedication and unwavering commitment to the industry have solidified her reputation as a trusted authority in the field. As a seasoned professional, Donna combines a profound wealth of knowledge with a profound passion for assisting clients in realizing their real estate aspirations, offering a unique blend of experience and insight to every transaction.
Her primary focus is on achieving utmost client satisfaction. Donna firmly believes that each client is an individual with distinct needs, meriting a personalized approach. Employing a client-centered philosophy, she takes the time to attentively listen to these specific requirements, meticulously curating property selections that align with her clients' unique objectives.
Donna possesses an innate and in-depth comprehension of the local real estate landscape, encompassing an acute awareness of market trends, pricing dynamics, and the nuances of various neighborhoods. Her exemplary negotiation skills allow her to adeptly navigate complex transactions, ensuring optimal outcomes for her clientele.
With a versatile portfolio spanning residential, commercial, and investment properties, Donna Perry is well-versed in various property types. Her adeptness extends to developing highly effective marketing strategies designed to showcase properties and captivate potential buyers. She also boasts a profound understanding of real estate contracts, laws, and regulations, ensuring that her clients' interests are safeguarded throughout the process.
For those seeking a real estate professional who not only possesses local market acumen but also provides valuable insights into specific neighborhoods, school information, local organizations, and events, Donna Perry is the ideal choice.
Real estate isn't just a career for Donna; it's a vocation she passionately pursues every day. Recognizing that it represents one of the most significant financial investments and the canvas upon which dreams and lasting memories are painted, Donna Perry is dedicated to being the right real estate agent and partner by your side.