Ed Robart
Broker Associate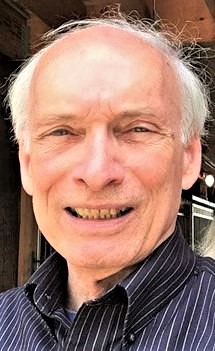 About Ed,
Ed has been an Associate Broker, Realtor in Maine since 2013.
Ed's real estate clients are served well by his continuously updated real estate skills and insights to Client Management and Residential Properties attained beyond his former career as a Maine State Licensed Architect. Ed has excellent people skills, is a good listener and can now formulate your real estate needs and goals into action. Ed represents Seller's and Buyer's in Southern & Western ME. Ed has experience in sales and purchasing of valued homes, new home construction, land sales, waterfront properties and Historic upgraded farmhouse properties. Ed services all of York and Cumberland Counties including the western Maine mountain and lakes region.
Ed is originally from Cambridge, Massachusetts. Ed graduated from the Rhode Island School of Design as a degreed architect. Post college, he worked as an intern architect and later a licensed Architect in Northern Vermont and became an avid downhill skier. He and his wife both ski and lived in Stowe and later in Woodstock before moving from Vermont to the coastal community of Camden Maine in 1984 where Ed carried on with his architectural pursuits.    Ed and his wife moved their family south to Kennebunkport in 1995 for career and quality of life choices. Locally, Ed previously designed the Kennebunkport Historical Society Exhibition Building, custom residential projects and formally served on the Town of Kennebunkport Growth Planning Committee.
Contact Ed to explore your current and near future goals in selling or purchasing our valued Maine real estate.
E:  [email protected]    C: 207-205-3148   web page: www.edrobart.me
License & Professional Affiliations:
Licensed Associate Broker | Realtor
License #BA916925
National Association of REALTORS
Maine Association of REALTORS
York County Council of REALTORS
State of Maine Architect #1620
Maine Residential Building Code
.
          \
\