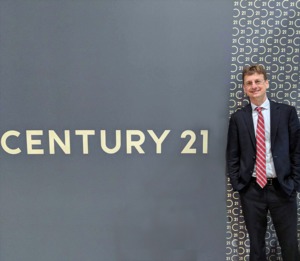 Jerry, a highly accomplished real estate professional, has over 32 years of experience in the industry and has sold over 1400 properties worth a staggering 275 million dollars. His exceptional production and service grades have earned him The Century 21
Presidents Producer Awards 10 years in a row, a testament to his unwavering commitment to excellence.

As a seasoned expert in Western New York real estate, Jerry's in-depth knowledge of the local market provides his clients with a significant advantage when it comes to negotiating the sale of their home. His dedication to service is second to none, and he always goes above and beyond to ensure his clients receive the best possible experience.

With two convenient locations at 164 Quaker Road, East Aurora, NY, and 4245 Maple Road, Amherst, NY, Jerry is easily accessible to his clients. If you're looking to buy or sell a home in Western New York, there's no one better equipped to help you than Jerry and Century 21 Gold Standard. Call Jerry today and experience his expertise firsthand.