Kathi Meyer Sullivan
CRS, GRI, SRS, ABR, CBR, SRES, ePRO, RENE, SFR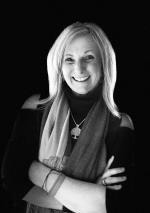 I have been with the CENTURY 21 North Attleboro office since my career in real estate began in 1996!  Over the years I have obtained several designations and achievements including:  CRS (Certified Residential Specialist), GRI (Graduate Realtor Institute), SRS (Seller's Representive Specialist), ABR (Accredited Buyer Representative), CBR (Certified Buyer Presentative), SRES (Senior Real Estate Specialist) , ePRO (Internet Professional),  SFR (Short Sale & Foreclosure Representative), RENE (Real Estate Negotiation Expert) along with acquiring my Brokers license in 2014 and being appointed a Notary.  I am licensed in both Massachusetts and Rhode Island to serve all my clients needs.  Dependability and Loyalty are traits that I always bring to the table.  I will be in this business, at this location, until they lay me down with a SOLD sign over my coffin!  I pride myself in my first hand knowledge of the market and ability to achieve the best possible value for my clients.  I have been a resident of this area for over 50 years.  I beleive this firsthand knowledge of the area accounts for my buisness being over 85% repeat or referral business. 
In my years as a Realtor, I have had the chance to learn alot about real estate.  I have also learned alot about life's gains and losses.  Beginning my career in 1996, I have seen some crazy real estate markets.  When it would take 6 months to a year to sell ahouse, when it would take a few months, when it would sell in an hour with multiple offers, $50k over asking with no contingencies!  I've gone through the ups and downs in the real estate market.  I have seen happy moments of people buying their first house and I have seen sad moments of people losing their house because of economic change.  I have seen people go through many life changes.  I've helped many clients during some of their most difficult times and their happiest of times.  Marriages, divorces, children being born, children moving out, downsizing, upsizing, losses of parents, spouses, children and those they loved.  All of these life moments usually require change in living circumstances.  It has been an honor to help each person along the way.  
I too have had many changes. Losses.  Gains.  And that has led me to my other passions besides real estate.  The world of Recovery is near to my heart.  Please know that with each transation I have during the year, I make a donation of $100.00 towards the Fresh Start Housing Foundation, a 501 c3 Non-Porfit Founcation to help support those who are looking to have a fresh start.  I am proud to say CENTURY 21 North East matches every dollar their agents donate!  Please know that YOU would be the direct reason for that donation as my Seller or Buyer.  
When you hire me as your Realtor, you get to hire all of me.  With all my passions following me daily.  Please feel free to share your life with me as well. As I said in my tagline............Your Real Estate Connection......aka...Your Real Connection.