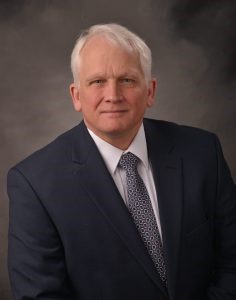 My wife Brenda and I are life long residents of Belmont, New York. We recently relocated to Hammondsport on Keuka Lake. We have 3 children and 5 wonderful grandkids. 
I graduated from Belmont Central School and hold a degree in Industrial Technology from Alfred State College and a Bachelor's degree in Operational Management.
I spent 35 years with Siemens Energy (Dresser-Rand) working at all 3 plants in Western New York; Painted Post, Wellsville, and Olean as well as globally in France, Norway, Germany, Brazil, India, the United Kingdom, Denmark and the Netherlands.
Growing up on a Dairy Farm I learned to appreciate the outdoors and the satisfaction of hard work and a job well done. My hobbies include making Maple Syrup in the Spring and Fly Fishing in the creeks and rivers of New York and Pennsylvania.
I am a proud member of the Mark Malcolm team who is prepared to apply hard work, knowledge, and experience in helping his clients to achieve their Real Estate goals.