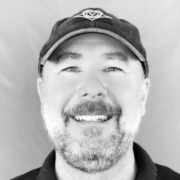 Mark Armour is a successful real estate agent and business owner hailing from Ireland, currently residing in Boston, Massachusetts. With years of experience in the real estate industry, Mark has developed a deep understanding of the local market and a keen eye for identifying valuable properties.
Mark is known for his unwavering dedication to his clients and his ability to deliver exceptional results. He is committed to providing his clients with a personalized and attentive service that goes above and beyond their expectations. His clients consistently rave about his responsiveness, professionalism, and attention to detail.
In addition to his work as a real estate agent, Mark is also the proud owner of The Pooped Pooch Inc. a successful dog daycare and pet supply business in the Boston area. With a team of dedicated and experienced pet care professionals, The Pooped Pooch provides reliable and affordable services to pet owners throughout the region.
Mark's passion for entrepreneurship and his love for animals has driven him to create a successful business he is proud of. He is committed to providing the highest level of care to his client's pets, and his dedication and attention to detail have earned him a loyal following of satisfied customers.
Whether he is helping his clients find their dream homes or caring for their beloved pets, Mark Armour is a true professional who is dedicated to delivering exceptional results. With his expertise, passion, and commitment to excellence, Mark is a trusted advisor and a valued member of the Boston community.