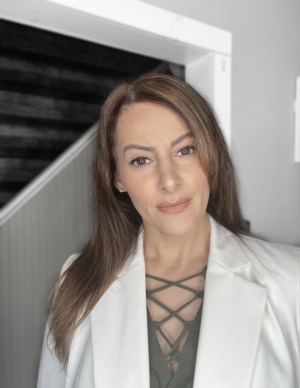 Are you interested in purchasing or selling a home and not sure where to start?
Hi! My name is Patricia Alikakos Garraway, and I am a native of Binghamton, New York. Growing up on the West side and now a homeowner in the First Ward district, I admire everything Broome County has to offer. My educational background includes: Sales and Marketing as well as Business Management with an emphasis in Human Resources. Having been raised in the family restaurant business, I know the hard work, tenacity and perseverance needed to be successful. With over 25+ years of customer service experience. It has taught me how to listen, work hard and enjoy helping people meet their goals.
Buying and selling homes should be experiences worth remembering. It's that belief that made me join the Real Estate industry and Century21 North East. I take pride in everything I do, especially when it comes to representing someone else's interests. My passion is helping people and real estate allows me to do that.
I'm all about a work-life balance, too. During my free time I love to travel, cook and explore the internet. I would say I'm somewhat tech savvy, which helps me to be creative and quickly troubleshoot. My husband is in the IT field and I like to lean on him as a resource. I have two children, a daughter who's graduated from college and a son who's still in school. I'm also a mom to my fur baby mini goldendoodle Onyx. I also am a contributor to the Humane Society.
I can help you start and move you along the process, from buying to selling. I am a great choice because I'm honest, loyal, trustworthy and most importantly, I care!
Don't wait for the right opportunity; create it.  Call me at 607-744-6395 or email me at [email protected]