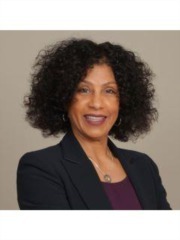 After a successful career in the Enterprise Technology Business servicing the technology industry and helping hundreds of customers with their technology needs, I decided to change my career, I needed to feel that my work was making a difference in people's lives so I transitioned to Real Estate. I am thrilled to be a Realtor serving clients in Massachusetts and New Hampshire with their home-ownership dreams.
I can provide you invaluable assistance throughout the buying and selling cycle and beyond. I will represent your interests with the utmost professionalism, accountability and confidentiality. My knowledge and understanding of our local market along with Century21's team, tools and resources will allow me to better assist you in making an informed decision about your real estate business.
I am also an educated professional with a Masters degree in Business Administration. Last but not least, I am bilingual, Spanish and English, I was born and raised in the Dominican Republic so understanding the culture is native to me.
I am committed to helping you with all your real estate business and interests, be there for you 100% and get the most value for your money.